Why Oracle Commerce Cloud is the smarter choice for your business​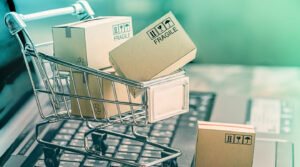 Oracle Web Commerce (Formally Known as Oracle-ATG Commerce) Platform is a complete e-commerce suite which can be leveraged to transform your traditional way of doing business of buying/selling products from different channel into a comprehensive e-commerce marketplace. In a nutshell, online buying experience to your each customer. To enhance or create your branding in e-commerce arena, Oracle Web Commerce or Oracle-ATG Commerce is an excellent platform / framework where all the commerce related activities can be performed and the buying-selling processes can be smartly automated to achieve the business goal in a quick time efficiently.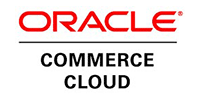 On top of it, you as a business owner have the full control to customize every single component in the platform/frame work as per your business requirements.  Out of the box features like Personalization, Order submission, Inventory, Pricing, Taxation, Order fulfillment modules etc. make Oracle Web Commerce Platform easy to use and help businesses time to market.
Proven, scalable platform with lower TCO
Succeeding in the next era of retail requires modern, flexible technology proven at scale. With the right platform, retailers can
move faster, integrate to powerful digital and stores systems, and focus on delivering a shopping experience that drives sales
and loyalty
Successful ATG / Oracle Commerce Cloud deliveries
12 years of proven track record of implementing B2C sites
Customers across USA, Europe & Asia
Experienced & certified team
Multi-Store, Multi-Brand, Multi-Vendor, Multi-Lingual, Multi-Currency solutions.
Integrating stores with several 3rd party tools/plugins/extensions
Ongoing features updates in the site.
An eCommerce store running on any existing platform to any other platform
Creating a new website from the scratch
Of the code, data and performance
Post production Maintenance & Support
A store running on any version to latest
We are a company that offers design and build services for you from initial sketches to the final construction.