Salesforce Commerce Cloud
With the Demandware Inc. acquisition by Salesforce in 2016, Salesforce positioned itself as the new eCommerce leader by getting the tech of Demandware and renaming the product as Salesforce Commerce Cloud, and continued to build on that further. Later in 2018, Salesforce acquired CloudCraze, a leader in eCommerce design and solutions for business customers.
After these two buyouts, Salesforce transformed the Demandware into Salesforce B2C Commerce, and CloudCraze into Salesforce B2B Commerce.
Successful SFCC/ SFRA/ CloudCraze deliveries
10 years of proven track record of implementing B2C & B2B sites
Customers across USA, Europe & Asia
Experienced & SF certified team
Multi-Store, Multi-Brand, Multi-Vendor, Multi-Lingual, Multi-Currency solutions.
Integrating stores with several 3rd party tools/plugins/extensions
Ongoing features updates in the site.
An eCommerce store running on any existing platform to any other platform
Creating a new website from the scratch
Of the code, data and performance
Post production Maintenance & Support
A store running on any version to latest
We are a company that offers design and build services for you from initial sketches to the final construction.
Salesforce B2C Commerce (Demandware)
Salesforce B2C Commerce has the enterprise-class capabilities to provide your customers with highly customized, seamless brand experiences. It allows you to create and coordinate the online experiences of customers, featuring rich capabilities from online storefronts to checkout functionality. For big brands and retailers, they tend to require more than one website.
Salesforce B2C Commerce is used in 50+ countries by 1000+ websites with online sales that is close to $21 billion and offers following capabilities that makes it one of the most powerful E-Commerce platform in the market.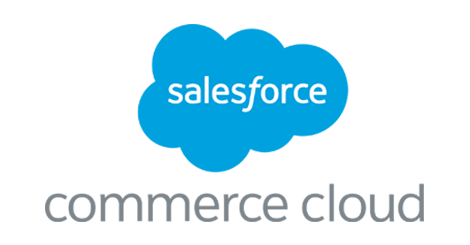 Salesforce B2B Commerce (CloudCraze)
It powers many of the world's largest companies from all sectors. These B2B sites are developed for huge, giant carts where purchases consist of thousands of products.
B2B Commerce includes functionalities that are specifically designed for this type of business model. Besides providing shopping carts with huge quantity of items, this platform also allows for quick reorder functions for frequent orders, complex shipping functionality for multiple delivery dates and locations, a customized storefront theme for each account, negotiated pricing by account and multiple payment options.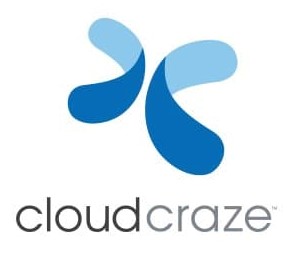 Other important features of CloudCraze:
Provision for authenticated sites with logins for every visitor
Shopping carts having the capacity of holding thousands of Stock Keeping Units (SKUs) per order based on your requirements
The option of 2-click orders for increasing the speed and ease of large and frequent orders
Multiple custom themes for customer storefronts, giving a unique look and feel to each of your Accounts
Enterprise e-commerce facilities
The strong and efficient pricing engine
Provision for personalized content management
Seamless mobile customization
Integrated infrastructure in sync with Salesforce CRM
Multi-currency, multi-language and multi-site approach
Multiple custom product catalogs sorted by your Accounts for dealing with exclusive products or a subset of your products
Provision for negotiated or contract pricing that can be adopted by a specific Account or customer segment
Provision for multiple delivery dates and delivery locations through complex shipping functionality
Multiple payment types such as purchase order, Automated Clearing House (ACH), credit cards, etc.